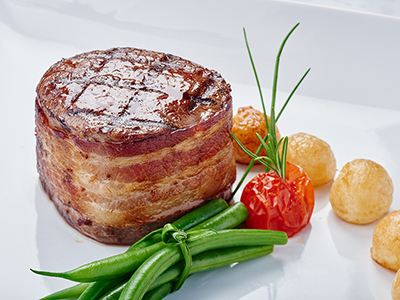 This post was first published by Jamie Calvetti on LinkedIn
When it comes to standing out, airlines have a tough job: many fly the same routes and have the same equipment. The customer experience can be indistinguishable. While premium passengers are responsible for the majority of an airline's profits, it's imperative to attract premium and business class travelers. Customer service, seating, food and beverages are where differentiation can take place. Satisfying their customer's palates requires food finesse when passengers can lose up to 30% of the ability to taste food at altitude. Airlines and on board catering companies must provide a product that is appealing and tasty as well as convenient for all.
Striving for a quality experience
Just like celebrity chefs create menus for their own restaurants, many airlines are exploring the use of their own celebrity chefs to help create an exceptional experience. Calvetti Culinary Creations is often part of that partnership. We have the ability to commercialize the fine dining menus they create so they can be experienced by air travelers.
Choices and customization
The modern consumer wants choices. First and business class passengers are looking for restaurant quality products, as well as the comfort foods they've come to love. Calvetti Culinary Creations as well as our in-flight partners, aim to please.
Presentation, Plates and Prep
Is it just about the food offered or is there more to it? From what we're hearing, "food scores much higher when people are presented with something that doesn't look like it came out of a carton." Airlines are investing in new tableware and cutlery, as well as training staff for new higher levels of service.
It's simply not enough to serve a meal and a glass of wine to your best customers these days. To beat the competition, in the airline food service game, all parties have to bring their A game to the table. That means presentation, superb quality and service. How will you stand out from the crowd?